Vice President, Business Development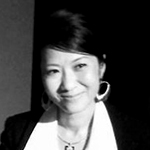 Margaret Lee is an all rounded, skilled and mature executive/entrepreneur with multifaceted management skills especially in the areas of sales and marketing, branding and development.
She started her hospitality career in Hong Kong in 1987, setting up the sales and marketing team for new hotel developments including The Victoria Hotel, The Nikko Hotel and the re-branded New World Hotel. She then ventured as an entrepreneur into her own Furniture and Garments business with factories in both China and Malaysia.
Thereafter, Margaret spearheaded several major Interior Design and Fund-Raising initiatives for an established NGO before her anticipated return to the hospitality industry. Her sharp analysis, artistic sense, great communication and leadership skills are a great asset to the Alorie Team.