CEO & Founder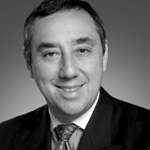 Jean Marc Lafosse has built a reputation as a hospitality authority – growing companies, raising profiles and amplifying profits.
He is a proven expert in Asia Pacific where he has managed groups of hotels for the last fifteen years. He has a vast knowledge in managing multicultural work environments.
Prior to creating Alorie, he was Vice president of Operations at InVision Hospitality, a company managing 7 properties In Thailand since 2006. Prior to that he was Vice president of the 22 property Centara Group, the largest group of hotels in Thailand. This included responsibility for developing and introducing the new Spa Cenvaree concept.
From 1997 to 2002 Mr. LaFosse was Vice President of Allson/Sunway Hotels and Resorts, responsible for the management, development and growth of 14 properties. Prior to his arrival in Asia in 1985, Jean Marc assumed managerial roles with international hotel chains in the Middle East and various locations in Africa.
He remains a Vice Chairman for the Tunku Nurul Hayati Foundation for the underprivileged since 1994. The French Government awarded Mr. LaFosse with the Silver Medal of Tourism in 1999.