Vice President, Business Development (India)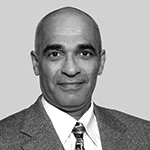 Andrew John is Vice President of Development for Alorie Hospitality Management India and is Managing Director of Integration One Pvt Ltd, New Delhi India which is involved in Automation Controls for the Hospitality Industry and Home Segment.
He has worked on Hospitality Projects involving Hotel Construction and Start Ups in Malaysia, Indonesia, the Philippines, Thailand, Singapore and India. He currently resides in New Delhi and is married to a Manipuri Indian and has two Children.