Cocoon Medi-Spa Founder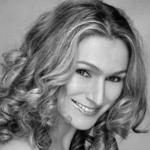 Louise Cogan was the sole Founder and Director for Asia Pacific's most successful medical tourism company – Gorgeous Getaways from Jan 2004 to Sept 2010.
Louise successfully sold this company to allow her to concentrate on creating a "Cocoon Medi-Spa" Concept which inspires and connects guests under her many rejuvenating programs.
Her areas of expertise are in: concept creation and development and innovative marketing programs, strategies and activities that create and sustain brand awareness. Brand loyalty is one of the keys of her long term success, achieved by:
Excellence in customer service
Creating value through high quality and affordable products and services
Rewarding client retention programs
Her leadership style focuses on leading through empowering and inspiring her teams to be proactive, caring and responsible for all decisions they make.
Louise has a Bachelor of Commerce – majoring in Hospitality Management – from University of NSW in Australia.