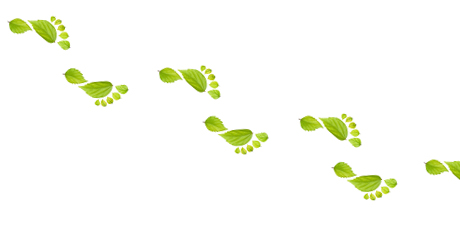 Introduction
Alorie Hospitality Sdn Bhd (AHSB) is dedicated to preserving the environment in which it operates and has established a 'sustainable environment' commitment policy. AHSB's commitment to the environment is now enshrined as one of the Company's core Corporate values. It aims to address and apply its sustainable environment policy in the areas of hotel design, construction and processes.
Main Principles
Community: We aim to assist and support the local community in which we conduct business through our own environmental initiatives and support of federal and local municipality organized eco-friendly campaigns.
Technology: We will dedicate our resources to the introduction of new technologies and novelties which are environmentally friendly and which make viable business sense.
Education: We are committed to the training and education of our employees and to making them aware of the environmental issues and their part in this program.
Partnerships: We are committed to working with Government agencies and departments as well as various NGO's, local business associations and our suppliers to help us accomplish our goals.
Products: We must be conscientious about the selection of materials and products used in our group. Materials must be eco-friendly, such as bio-degradable and non-harmful to the environment. Nothing which emits harmful CFC's or is toxic in nature is permissible.
Key Areas of Implementation
Through the development and implementation of our sustainable environment program, we have identified the following areas in which we need to concentrate our efforts in order to achieve our objective of operating environmentally conscious hotels.
Each property has to appoint their own in-house 'Environmental Awareness' committee who oversee and monitor the implementation of all program, both companies initiated and locally developed, to ensure standards are met and local and international standards complied with. Meetings are to be held quarterly and minutes to be sent to Alorie Hospitality.
Resource Management: The hotels need to investigate methods by which they can reduce resource consumption and waste generation via responsible reduction, reuse and recycling program. Included in this is the need for a responsible composting program, especially relevant for resort and upcountry properties.
Energy Management: Responsible management of energy is an absolute priority. This can be achieved via introduction of latest technology which permits us to reuse energy from various sources and minimize ongoing consumption, as well as investigating ways of implementing renewable energy systems.
Water Management: Effective management of water resources and waste water in our properties is another major component of our environment program. Re-newable water systems as well as implementation of water-saving/consumption devices are at the top of our list of initiatives.
Awareness: It is our duty to promote the awareness of sustainability amongst our staff, guests, local communities as well as our suppliers and business partners through our various environmental program.
Purchasing: We agree to purchase locally, and support local cottage industries. Environmentally friendly, socially responsible products, such as organically grown and fair trade produced products must be encouraged.
Animal products: It is our desire to avoid the use of animal products which are derived from inhumane or environmentally harmful production methods or those coming from endangered species.
Summary
Each Alorie Hotel is charged with developing their own sustainable environment action plans, which should dovetail with whatever Corporate program are announced. At the property level, action plans need to be monitored regularly to see where they stand in relation to their social and environmental impact. We aim to expand on this and from Year 2015 forward, each hotel must have one 'sustainable environment' KPI as part of their business plan.
The individual hotels and Corporate entity of Alorie Hospitality today integrate social and environmental concerns into their planning and decision-making processes.