Vice President, Operations & Marketing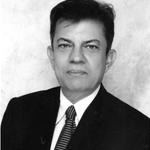 Consolidating and opening the hospitality components of the giant Sutera Harbour Resort, Roger Koch remained with the corporation, serving as Executive Advisor on the Board of Directors, while at the same time remaining as Advisor to the Minister of Tourism/Chief Minister of the state of Sabah in East Malaysia.
Meanwhile, he rounded off his entrepreneurial skills engaging in various related businesses including KL's premier nightspot, Sevenatenine, and Borneo Trading Post.
Prior to that he had a long and diverse experience with Pan Pacific Hotels and Resorts as General Manager of various hotels since 1986 and culminating as Corporate Director of Operations and Development, spearheading the group's greatest phase of expansion.
He has lived and/or worked in 14 cities in the Pacific from remote islands such as Vanuatu and Palau to large cities