VP – Development (China)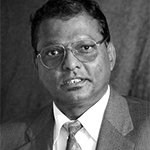 With over 46 years track record of hospitality industry excellence internationally, Bala strengthens the Alorie team with in-depth operational expertise and hotel management know-how. He obtained his hospitality education in Germany and has gained professional working experiences in Malaysia, USA, Canada, Germany and most significantly in China. Combining the best of both the Western and Eastern worlds, Bala has worked with international hotel chains such as the likes of the Hilton Hotels Group, Intercontinental Hotels Group as well as with Pan Pacific Hotels.
Bala has worked for over 25 years continuously in China, speak mandarin and is an expert in China's hospitality industry best practices. Noteworthy is that Bala has received many awards and recognition from the companies he has worked with in China as well awards from China's government for his contributions to the Chinese hospitality industry. He has a reputation for his results-driven leadership qualities and is known by clients, industry leaders and peers for strong work ethics, creative solutions and strong commitment to business success. Definite plus points are Bala's ability to work with diverse cultures as well as in his ability to successfully train and develop people.